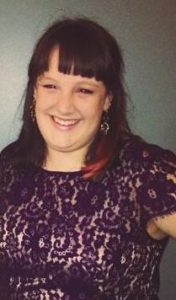 Elizabeth "Ellie" Lambert grew up in Torrington, CT. Born to a close-knit family who supported the arts, Ellie was immersed at a young age into both music and theater. She began singing in elementary school and upon entering Torrington High School she was selected for both the THS Chamber Choir and the THS Women's Choir. She has participated in statewide music competitions, American Music Abroad, a variety of musical theater productions, and has had the wonderful opportunity to represent both Connecticut and Litchfield County at Carnegie Hall.
In 2015 Ellie graduated with a B.S. in Communication Management and Design from the Roy H. Park School of Communications at Ithaca College. During her time at Ithaca she worked as the Community Involvement and Fundraising Director for Voice of Ithaca College (VIC) Radio and as a project manager for Ithaca College Student Consulting for Non-Profit Organizations. During the spring of 2014, Ellie spent the semester in Los Angeles as the Social Media and Event Planning Intern for Habitat for Humanity San Fernando / Santa Clarita Valleys where she worked with low-income US veterans and their families.
After working as the Special Events and Artist Coordinator Intern for two summers Ellie joined the LPA staff in August of 2015.