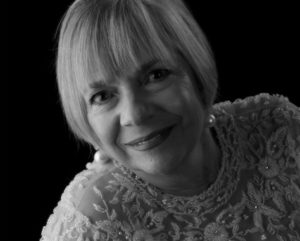 Litchfield Performing Arts' mission is to educate and inspire young people to be confident, creative, expressive individuals through challenging programs in jazz music and the performing arts and to share the passion and magic of the arts with the wider community.
Litchfield Performing Arts is celebrating thirty-four seasons of service through the arts this year. The Litchfield Jazz Camp has been changing lives for 20 years by awarding $100,000 annually in scholarships to students in financial need. This year we need your help more than ever as a result of drastic cuts in available state funding.
Since our early days of classical concerts in my living room, Litchfield Performing Arts (LPA) has grown well beyond anything we ever imagined. Through the festival we reach audiences from all over the world. Through the Litchfield Jazz Camp we have been privileged to bring the best in jazz instruction to hundreds of students each year. With the help of generous funders, we have been able to bring integrated arts education to several thousand students a year through Project Poetry Live! and other educational programs. And, we see to it that first-class arts education opportunities are available to all, especially those who would otherwise be unable to afford them.
The undisputed centerpiece of the organization is The Litchfield Jazz Festival, a favorite of the public and critics alike. Established in 1996, the Festival has had the honor of presenting jazz titans—musicians like Jimmy Heath, James Moody, Dave Brubeck, Sonny Rollins, Slide Hampton, Wayne Shorter and Toots Thielemans. We were also blessed to have heard with you some of the field's finest players just before they passed away-Tommy Flanagan, Ray Charles, Thomas Chapin, Tito Puente, and Stanley Turrentine. And, we have had the thrill of discovering the stars of tomorrow- Diana Krall, Brad Mehldau, Lizz Wright and Jane Monheit, to name a few.
Clearly, running these programs would be impossible without help. We are blessed to have very committed donors and partners like the Connecticut Commission on Culture and Tourism, the State Department of Education, Steinway & Sons, DownBeat Magazine, the Republican American, Gunnery School and others. With these donors' and partners' financial and logistical support we produce an arts product second to none.
Your continuing support of Litchfield Performing Arts ensures that all our programs will go on being available to your community and to your children. On behalf of our staff, our Board of Directors, our artists, and most of all our children, I thank you for your interest and support of Litchfield Performing Arts.
Vita West Muir
Executive Director